Biography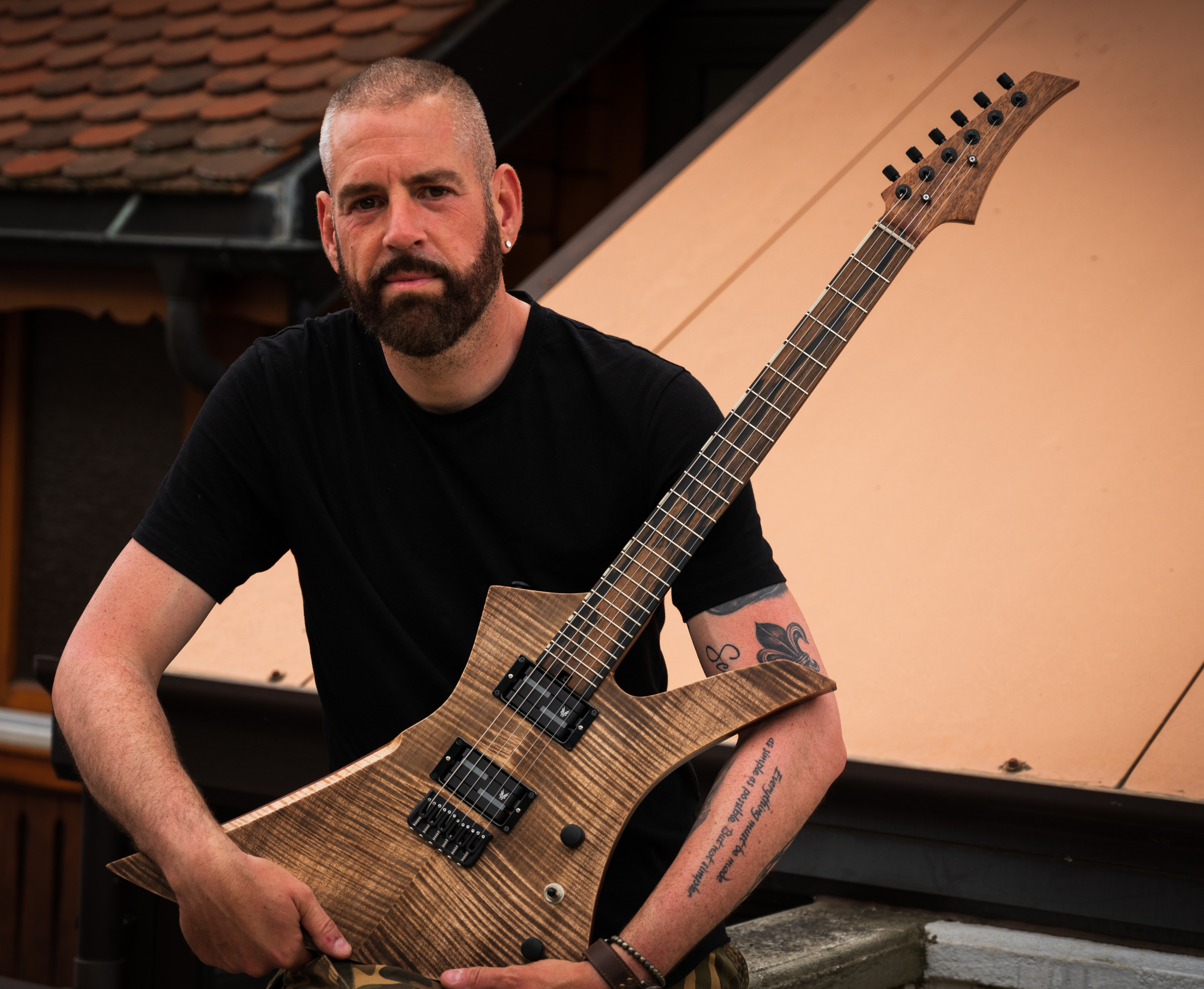 Greetings, I'm Patrick Hufschmid. I reside in the town of Aigle in the French-speaking region of western Switzerland, near Montreux.
I hail from a lineage of musicians through my mother, the internationally renowned musician and author Jennifer Paull, with roots tracing back to celebrated composers Felix Mendelssohn and Arnold Schönberg.
My musical journey commenced with violin and piano lessons in my childhood, but it was when I acquired my first guitar that I discovered my true passion. Over the past three decades, I have evolved into an accomplished guitarist myself. My exploration of extended-range instruments began in 1992 when I acquired my first 7-string guitar.
In 1996, I ventured to the renowned Red Wing Technical College in Minnesota, USA, to study Luthiery, refining my craft and skills. My passion for history, particularly the Kings of France and the Court at Versailles, along with Baroque music, is paralleled by my profound love for science, which serves as an enduring source of inspiration. My innovative spirit is evident in my work, as I seamlessly blend cutting-edge technologies and materials with the traditional techniques and craftsmanship that define my profession.
Before my studies in the United States, I pursued culinary excellence in Montreux, becoming a qualified chef by obtaining my federal certificate of capacity (CFC) in 1995. This culinary background enriches my creative perspective and attention to detail in my craft.
I also worked as a specialised sales consultant in the top tier of the luxury haute horology watch industry, specialising in wristwatch complications. This role allowed me to gain invaluable experience and expertise in the presentation of my work and running my own business. I also enjoy incorporating touches from the past into my work, like sealing wax, an elegant and historical detail, in my packaging, which is shipped worldwide.
My world is a fusion of history, art, and innovation, driving my daily pursuits. I wholeheartedly adhere to my hero Albert Einstein's philosophy that 'Everything should be made as simple as possible, but not simpler,' and share Charles Eames' sentiment that 'details are not details, they make the design.' This underscores the delicate balance I strike in my work, harmonising simplicity with meticulous attention to detail.